Let me first say that I am honored to be Governor of the great State of Alaska. As my second year in office comes to a close, getting Alaska back on the right track so we can provide our children and grandchildren greater opportunities and bright futures, remains my top priority. This has been a challenging year to say the least. However, in the face of daunting adversity Alaskans have shown tremendous resiliency, courage, and demonstrated what it means to put service above self.

My work to fulfill the promises I made to you when I ran for Governor continues. Progress has been made to make Alaska's communities safer, fight for the PFD, get our spending under control, stabilize our economy, and resolve our state's fiscal problems for the long term.

We will emerge from this trying time a more unified, stronger, and healthier people. Let us look North to the Future with optimism and a desire to make our best days those that are ahead.
Safeguarding Alaskans' Health
Conducted over 1 million COVID-19 tests, leading the nation in per-capita testing.
Worked hand-in-hand with Alaskans to maintain one of the lowest COVID mortality rates in the nation.
Created the nation's first port-of-entry traveler testing program, supporting Alaska's tourism industry.
Issued more than 550 COVID-related expedited and courtesy licenses for healthcare workers and businesses.
Processed over 700 telemedicine business registrations.
Historic Economic Stabilization Efforts
Distributed an unprecedented $290 million in small business aid utilizing federal CARES Act funding.
Delivered $569 million in relief directly to Alaskan communities.
Worked with the seafood industry to keep America's largest wild fisheries open and safely operating during the pandemic.
Suspended nearly 300 regulations, providing much-needed assistance to hurting Alaskan businesses.
Protecting Alaska's Families & Communities
Renewed focus on effective policing has resulted in a 10% decline in reported crime from 2018 to 2019.
Graduated the highest number of trooper recruits in recent history.
Awarded a record $21.8 million in domestic violence and sexual assault grants.
Delivered $1 million in emergency grants to local first responders to assist with COVID-19 mitigation efforts.
Initiated the reopening of Palmer Correctional Center, increasing prision capacity by 500 beds.
Prioritizing Individual Alaskans
Delivered a historic early PFD to help Alaskans in the face of a disrupted economy.
Distributed nearly $1 billion in wage replacement funds to over 90,000 hurting Alaskans.
Created eight federal and state unemployment insurance programs to stabilize Alaska's economy.
Ensured businesses had the option of keeping employee health plans when hours were cut.
Committed more than $15 million to rental and mortgage relief for Alaskans impacted by the pandemic.
Preparing the Next Generation
Provided communities with necessary tools to safely educate Alaska's children during the pandemic.
Awarded $9.1 million in grants protecting student mental health, a critical issue during the pandemic.
Launched a new distance education tool being used by most Alaska school districts.
Collaborated with Alaska's teachers to implement Alaska-specific online courses.
Smarter, Better Government
Controlled the growth of government by reducing spending $280 million from FY19.
Streamlined the State's four payroll programs into one predictable, efficient system.
Modernized government infrastructure to allow over 6,000 employees to safely and effectively telework.
Brought the Division of Motor Vehicles into the 21st Century with an easy-to-use, digital appointment system.
North to Opportunity
Successfully completed the summer construction season including $729 million worth of critical transportation projects.
Helped secure presidential approval of the border crossing permit needed to connect Alaska to the North American rail network.
Supported landmark federal decisions that positively impacted jobs in the Tongass National Forest, ANWR, NPR-A, and the Ambler Mining District.
Oversaw the historic transfer of BP's North Slope operations to Hilcorp.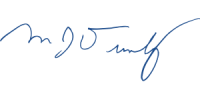 Governor Mike Dunleavy