Thursday, January 3, 2019 (Anchorage) – Governor Michael J. Dunleavy today requested a Presidential Major Disaster Declaration, under the Robert T. Stafford Disaster Relief and Emergency Assistance Act, to authorize a full suite of federal assistance for the State of Alaska as a result of the major earthquake that occurred on November 30, 2018.
"My team has been working diligently – with our federal, state and local partners – over the past four weeks to assess damage, rebuild infrastructure and get Alaska back up and running," said Governor Dunleavy. "The November 30th earthquake caused significant damage – shuttered schools, destroyed homes, displaced hundreds of Alaskans – and we have determined that effective recovery efforts are beyond the capabilities of the State and affected local governments. In an effort to ensure Alaskans have every opportunity to recover, today we have formally requested a Presidential Major Disaster Declaration under the federal Stafford Act, which opens the door to an assortment of federal assistance programs to get Alaska back up on its feet faster."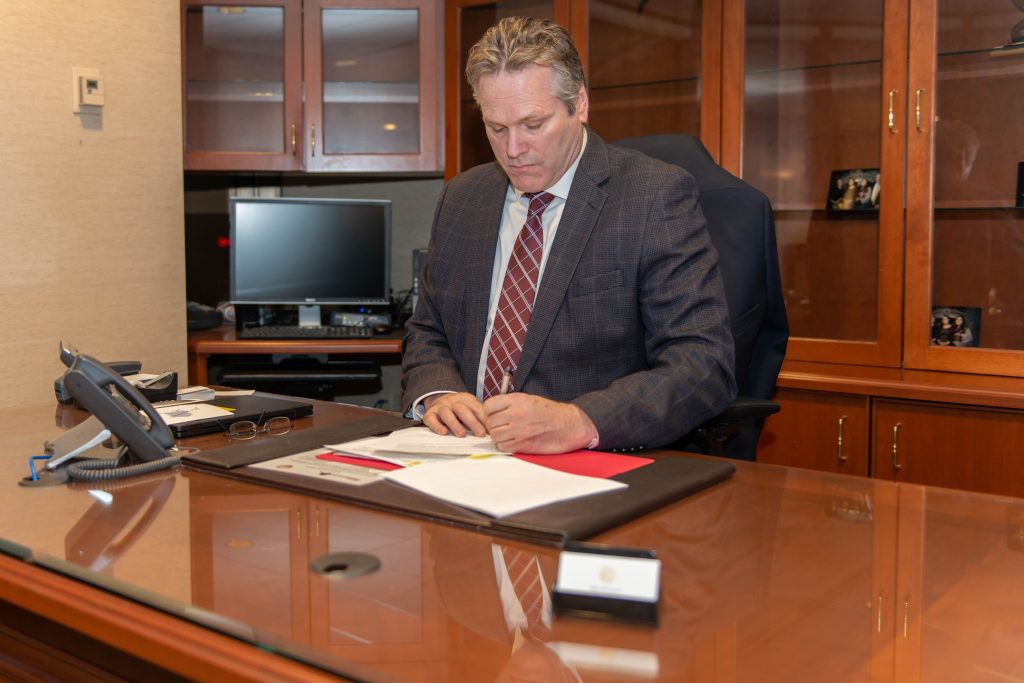 Earlier today, Governor Dunleavy spoke to Brock Long, Federal Emergency Management Agency Administrator, and Rear Admiral Douglas Fear, White House Homeland Security Advisor, to communicate directly with the Trump Administration the declaration request. Governor Dunleavy previously raised the November 30th earthquake and subsequent disaster response efforts with President Trump during a recent Washington, D.C. meeting.
"This has been a team effort, 24/7 on the ground and in the Emergency Operations Center since the 30th of November," said Department of Military and Veterans Affairs Commissioner Colonel Torrence Saxe. "To say the least, this has been a significant emotional event. The mission has only started, the tough part is where we go from here".
"It's important to note that while we wait to hear a decision on a major disaster declaration from the President, the Governor's assistance programs are in effect today,"  noted Bryan Fisher, State Coordinating Officer at Alaska Division of Homeland Security and Emergency Management. "We are working closely with FEMA through the partial government shutdown, and if the President declares a major disaster we are prepared to integrate both State and federal relief programs to maximize the benefit to Alaskans and the communities impacted by the earthquake."
Today's Presidential Major Disaster Declaration request can be found here.